Bitengen Exchange supports NFT, Crypto, Fiat, Land Banking, Commodities and traditional assets/securities.
Bitengen launches Aggregate Collateral Pool (ACP) inspired by On-Demand Liquidity (ODL) protocols. Various global foundations, trusts, custodians, loan originators, asset managers and regulated/qualified institutions can now pledge their assets in the Bitengen CPA through a confidential and secure onboarding channel to the back office upon request. This feature provides innumerable benefits to clearinghouses and liquidity providers wishing to engage Bitengen as a custodian of private assets via electronic data room access.
Bitengen calls on owners of intellectual property assets, real estate assets, commodity assets, mining assets and various esoteric asset classes to consider a pledge agreement with Bitengen and enjoy several business benefits . BENG token holders can participate in the BENG DAO which allows the token holder to assess quarterly plans, budgets, financial and operational performance. BENG token holders via the DAO drive strategic initiatives and investments, monitor and oversee major capital expenditure projects, manage systemic risk frameworks, data lakes, pipelines, analytics, procurement, data warehouse management.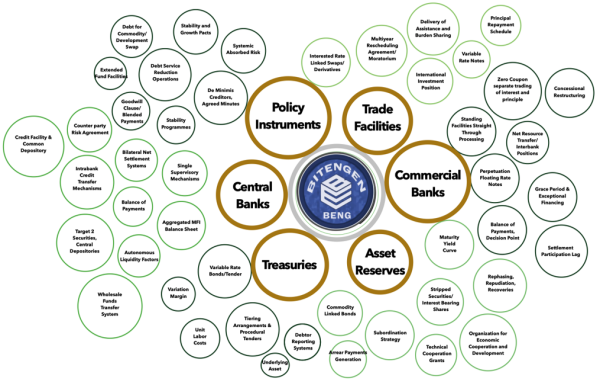 Bitengen Representative and Advisor Dylan Howard said, "We look forward to generational equity growth through value-added alliance priorities. A huge commercial tidal wave of support for the BENG token has come from traditional banks and asset managers eager to engage our De-Fi ecosystem. In the coming months, early partnerships with world-class institutions will be announced."
BENG has a total supply of 3 billion tokens with an inbuilt burn plan that makes the token naturally deflationary. Every quarter, 25% of Bitengen's profits will be used to buy back BENG tokens and permanently remove them from circulation. This will continue until 25% of the entire BENG supply is withdrawn from circulation.
BENG is available for purchase on P2PB2B.io and the Bitengen exchange.
Bitengen is a global Bitcoin-based platform offering leveraged trading across multiple digital assets including Bitcoin, Ethereum, Litecoin, Ripple, and Bitcoin Cash. We provide our clients with access to top-tier liquidity and a wide range of trading tools, while maintaining security, liquidity, enabling a safe and efficient trading environment for all. Bitengen remains committed to creating a dynamic and most innovative platform that provides users with all the necessary tools for trading activities.
Anyone wishing to trade more than 20 assets, including Crypto, can download the Bitegen app on Apple and Android.
Bitengen is located in https://bitengen.io
Media Contact
Company Name: Bitengen
Contact: Phil
E-mail: Send an email
The country: UK
Website: bitengen.io