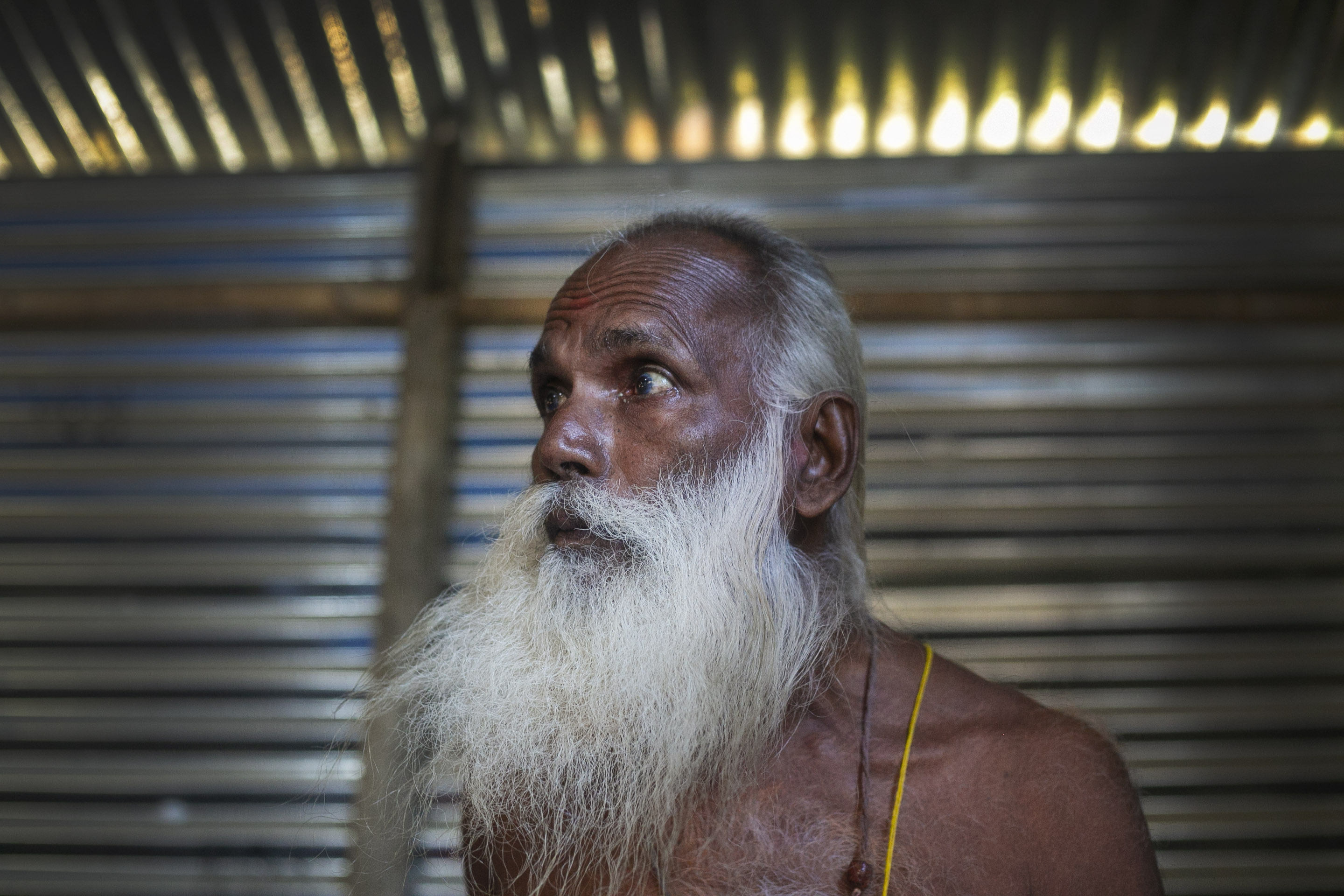 For 18 days, victims of loan sharks have been demonstrating in Maitighar in Kathmandu. The protesters are from West Nawalparasi district, one of the areas where hundreds of people have been victims of "meter byaj", a term commonly used to refer to the exorbitant interest rates charged by loan sharks.
When the protest started there were more than 200 protesters, but that number has now dropped to 60. The oldest in the group is Prem Narayan Koiri, 76. Six years ago, Koiri started building a house. In the middle of construction, Koiri ran out of money, which left him with no choice but to approach a local lender. He borrowed Rs 900,000 and kept his land of 12 kattha (4,056 square meters) as collateral. So far, Koiri has already paid Rs 1.2 million, but the loan shark, says Koiri, told him that he still owed Rs 4.2 million to the lender.
In 2017, to repay his debt, Koiri took another loan of Rs 150,000 from a different loan shark keeping 10 kattha and 10 dhur (3549.6 square meters) of land as collateral. He says he has since paid 600,000 rupees to clear his second debt, but the loan shark told him he still has to pay 1.5 million rupees.
For the two loans taken out by Koiri, he has already kept 22 katthas and 10 dhurs (7,605 square meters) of land as collateral, which leaves him only four katthas (1,352 square meters) of land. Koiri says he had no idea what the lenders were charging him was illegal until his neighbor Hridayesh Tripathi, who is affiliated with the People's Progressive Party, told him the "byaj meter" was illegal. Tripathi convinced Koiri to seek justice.
Victims of "meter byaj" protesting in Maitighar have been staying in a temporary shelter in Kirtipur. Koiri starts his day at 6am and the first thing he does is wait his turn to go to the bathroom. There is only one toilet for every 60 people, so Koiri usually ends up waiting a long time. After using the toilets, Koiri will draw water to wash in a well located 200 meters from the refuge. After a bath, Koiri begins his morning puja, which keeps him busy for an hour and a half.
After completing the puja, Koiri and his 70-year-old wife, Fekana Devi, start preparing the meal of the day. At 9:30 a.m., everyone in the shelter, including Koiri and his wife, leaves for the protest site. Koiri and his wife prefer to sit side by side when traveling by bus. Protesters get off the bus at Tripureshwar and start marching towards Maitighar chanting slogans. Despite his age, Koiri vigorously chants slogans.
Around 5 p.m., Koiri and the other protesters return to their sheet metal shed in Kirtipur. Once back in their temporary accommodation, some protesters go out to collect donations from locals, and others go to the market to buy vegetables and food.
Even though the last 18 days have been physically exhausting for Koiri, he says giving up now is not an option. "I will not return to my village until justice is served, even if it means taking my last breath here," Koiri says.