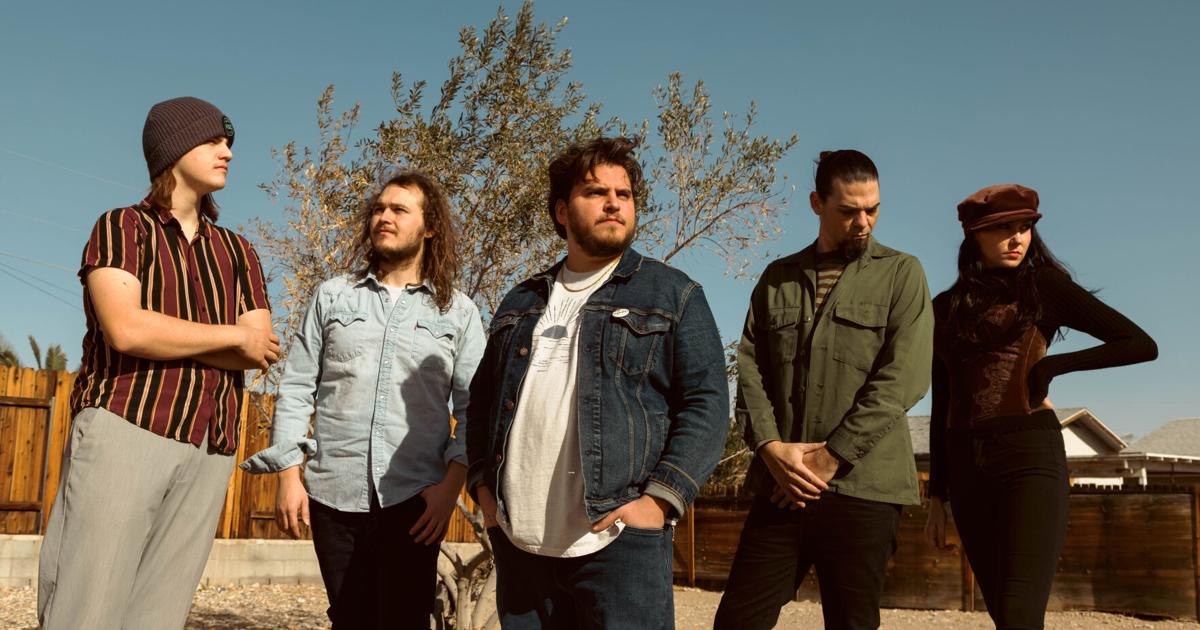 The Borrowers have been rocking Lake Havasu City with fresh sounds for years, and they've just released a brand new set of songs that continue to capture an alternative rock vibe.
"Fall Out of the Sky is a mix of nostalgic sounds and new ideas that resonate on a deep emotional level," said The Borrowers.
The band – which includes Marin, Jacob Hoffman, Elliot Seidel and Dylan Barnick – bears a strong early 2000s rock influence with classic rock leanings and an influence from Marin's musical theater.
"Think The Killers meets Journey meets Stephen Sondheim – never getting caught in the imitation trap," the band said.
The album was released on Friday, ahead of their performance at Winterfest today at 11am.
Fall Out of the Sky was produced, mixed and mastered by Daryl Lamont. Marin wrote the songs, and backup vocals were provided by Grace Arts cast members Erin McIntyre and Alyson Chapin. The album will be shot by a slightly different set which will include Colton Miller on drums, Jeremy Arnold on bass and Brittany Manson on vocals.
The group has formed a strong local following and wants to share its songs with the world.
"I write music I want to hear because we've stopped hearing music I loved on the radio and I collaborate with musicians whose talent I respect," Marin said. "Instead of writing mindless pop songs for quick success, I try to write deep music that connects and heals. No one is perfect and everyone has blocks. I want someone to felt like he wasn't alone with everything he faced in life.
You can hear the band at Winterfest or on their new album, which is available on all streaming platforms. Their music can also be found on their YouTube channel, and more information about the band and their performances can be found at theborrowersmusic.com.