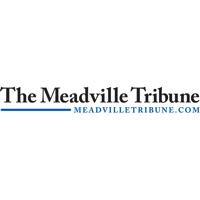 Borrowing $7.5 million short-term could save the city of Meadville about $910,000 in retirement costs over the next 12 years, the city's bond consultant told city council on Wednesday.
The city's unfunded pension liability is 7.5% a year, according to John McShane, chief executive of Pittsburgh-based Boenning & Scattergood Inc., the law firm that handles bond underwriting for the city.
The $7.5 million bond issue would allow the city to fully fund its pension liabilities, eliminating the more than $1.1 million in pension contributions it currently pays, according to McShane. Instead, the city would make payments on the bonds. But since current interest rates are so low, the city would likely pay less than 2.5% interest on the bonds. McShane noted that these rates are subject to change and that changes in the market could also affect its investments in retirement plans, possibly even requiring additional payments to the pension fund.
Acting Chief Financial Officer Tim Groves noted that all investments carry risk as he recommended the board go ahead with the borrowing plan.
"There's not a big downside at all," Groves said. "If we were afraid of losing money, we should never pay into another pension fund again."
The proposal would reduce city spending by about $70,000 to $80,000 per year starting this year and continuing through 2033. Instead of pension contributions of $9.2 million, the city would pay $8.2 million during this period.
McShane said the city had already taken similar steps in 2005 and 2010 to similarly take advantage of lower interest rates.