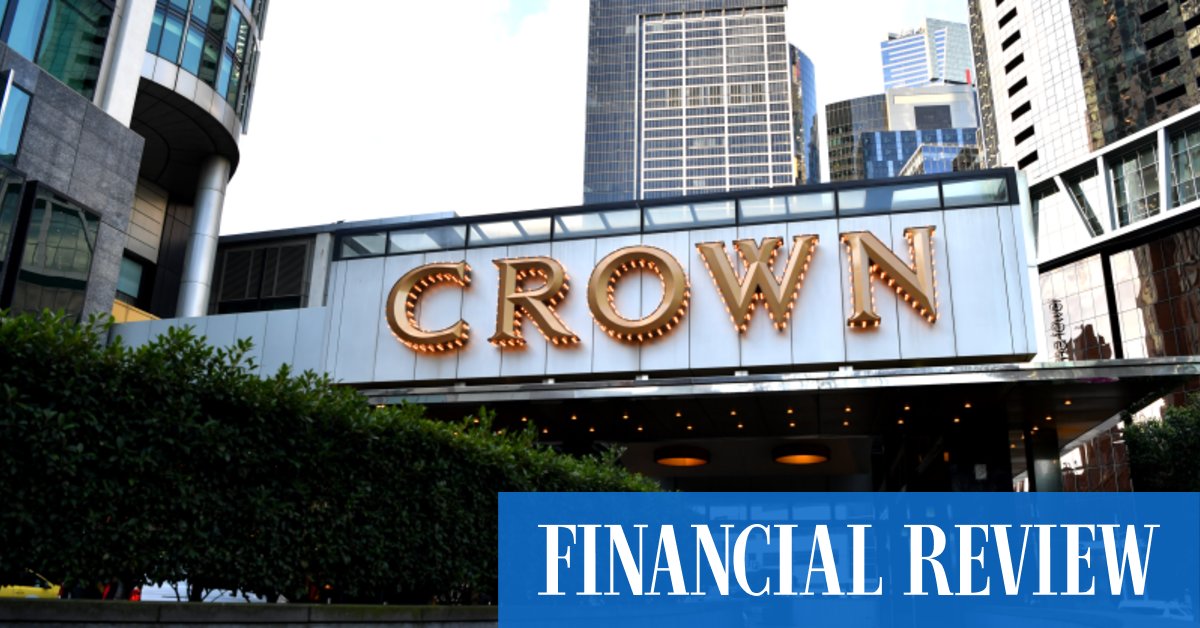 [ad_1]
Mr Blackburn said the credit card system was promoted by the VIP team to attract Chinese customers as a way to bypass the Chinese government's strict liquidity controls aimed at limiting the amount of money leaving the country.
The investigation learned on Monday that Crown knew the credit card facility was likely to be illegal and made legal arguments in case they were caught. Crown stopped China Union Pay credit card transactions in 2016 after 19 employees were arrested.
The Victorian investigation was sparked by the NSW Bergin investigation which found Crown unfit to open its Sydney casino because he had been infiltrated by organized crime and facilitated hundreds of millions of dollars in money laundering. silver.
Commissioner Finkelstein, who will determine whether Crown is fit to hold its Melbourne license, expressed doubts that Crown's company-wide issues could be resolved by the appointment of Mr Blackburn, saying that 'he was just "one person in an organization of 15,000 people".
Mr Blackburn, who was debauched from the NAB after a career in financial services in Canada, explained his plan to change the company and said he had seen no backsliding in his reform efforts to rid the money laundering and organized crime business.
"I would say the culture I entered is not reflected in the culture I have seen manifested in the past," said Mr. Blackburn, who started at Crown in February.
But Commissioner Finkelstein questioned that this was a permanent cultural change in the company.
"If you look at the real world, which we are forced to do from time to time, this is an organization that has three governments, probably half a dozen regulators, breathing – what wait. you two ? " he said.
"It's not willful behavior where a bunch of people woke up in the morning and said, 'Oh, we've done some really bad things, and we're going to fix them.'
"They are hunted down by governments and regulators and they are fighting for their lives. What choice do they have?
Earlier in Thursday's hearing, Mr. Blackburn conceded that as recently as March, "it was possible" that staff had not come forward to report the credit card transactions of the office. hotel, because they were too "scared" to speak, fearing that it would hamper career progression. .
A single member of staff in a group of 15, who all heard evidence of possible illegal behavior at Crown in March, reported the issue that sparked the internal investigation.
"It was all a scam from the start, and everyone involved would have known about it," he said.
"If a hotel issues a fake bill, even the receptionist will say 'something is going on'."
"You might not know this is money laundering, but if you issue false documents you know something wrong is going on."
Mr Finkelstein went on to say that the "real question" is "will the people we are dealing with go back to their old ways when everyone stops watching?"
"Not while I'm on shift." said Mr. Blackburn.
"One person in an organization of 15,000 people is not enough," replied Mr. Finkelstein.
"One person plus the 110 I bring," Mr. Blackburn said,
"Yeah, okay," Finkelstein concluded.
[ad_2]