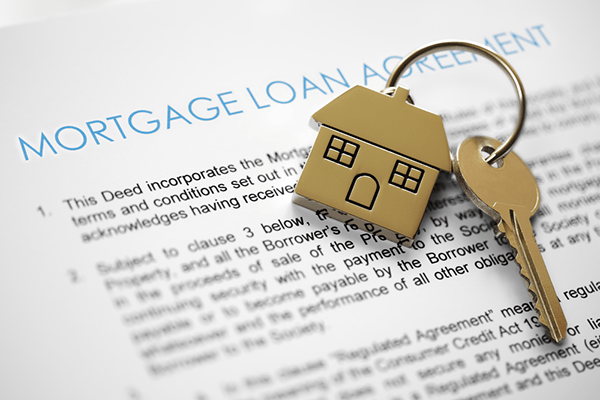 RCBJ-Audible (Listen for free)
RCBJ Talks With Mortgage Broker/Realtor Kevin Joyce About Rates, Pent-Up Demand, Foreclosures, And More
Q. Pent-up demand for suburban housing appears to be continuing apace, even as COVID appears to be in the rearview mirror. It looks like the market is hot at all price points. Is this what you are witnessing?
A: It's still a seller's market! We continue to see more buyers than inventory at almost all price points, but it's more competitive in homes under $500,000. There are price variations in the markets we serve, however, our agents always receive multiple offers on our listings, and the highest and best rounds are basically the norm.
Q: Do you see any changes (up or down) in the number of mortgage applications or in the demographics of applicants? For example, how has the luxury market fared compared to the mid-priced home market?
A: With the federal government indicating that it plans to raise rates at least three times in 2022, we have seen an increase in mortgage applications for new purchases and for refinances. Many of our agents reported an incredibly buoyant buyer's market in February, with buyers hoping to lock in their rates ahead of the first scheduled increase in March. From a pure volume perspective, we are seeing more activity in mid-priced homes compared to the luxury market.
Q. There is a consensus that there will be several increases in short-term interest rates this year. Long-term interest rates remain at historically low levels, but have recently increased. Have you seen an impact on the mortgage market in terms of upcoming rates? Is there a rush to get a new mortgage or refinance before rates go up or are people starting to get suspicious?
A: We are seeing a rush to close contracts and lock in rates ahead of the indicated short-term rate hikes. Buyers and homeowners have been in for a treat over the past few years, with rates at or near record lows. Even if we approach and exceed the 4% 30-year mortgage rate, it is still an incredibly attractive rate.
Q. With eviction and foreclosure bans lifted and mortgage relief mired in bureaucracy, have you seen any changes in the mortgage market? Has there been an increase in available properties? Do four-family single-family homeowners need refinancing and are they finding obstacles in the mortgage market?
A: With the issuance of eviction and foreclosure bans for nearly two years, we anticipate the potential for a slight increase in some of these occurrences. For homeowners who haven't found suitable work or haven't been able to replace lost income, lifting these bans could pose a problem that could push some homes into foreclosure territory. Historically, foreclosures take a few years to play through the court system, so the impact may not be seen until next year or the year after.
That said, with high prices, struggling homeowners can sell their homes to get out of mortgage trouble. Some mothers and mothers who own four-family single-family homes have experienced a period of financial stress because tenants have not paid all or any rent during eviction bans. Banks have been relatively lenient, but financial pressure could cause these small businesses to sell or refinance.
Q. Do you see a return to Adjustable Rate Mortgages (ARMs) and if so, what risks does this entail?
A: Adjustable rate mortgages have been virtually non-existent in recent years. As we enter a rising mortgage rate environment, we expect ARMs to come back into favor. For the owner who does not intend to be in long-term ownership, this can be an attractive and economical option.
Q. How have changes in technology affected your business? For example, do you see the continuation of desktop ratings by Fannie Mae and Freddie Mac affecting your industry? What about non-bank and online lenders? How have they affected your business?
A: Let's face it, technology has always worked and always will. We need to adapt our business models to take advantage of technological advances. Online applications and paperless document exchanges have reduced the workload and reduced our carbon footprint. Online lenders have always existed and will continue to participate in the market; however, this is a very personal and deeply intrusive transaction. Many buyers still want that human touch in their transactions and that tips the scales in our favor. Desktop assessments were common in the early days of COVID-19, however, we're seeing less of them these days.
Q. What is your biggest source of referrals? Is it still a hands-on networking activity, or has technology taken over the more personal aspects of your marketing? What are your greatest strengths?
A: Warm references to our company from former customers and the community at large, both on the internet, in person and on social media, are extremely important.
Owning both a mortgage brokerage and a real estate brokerage provides a stable line of potential clients. The synergies between the two companies are phenomenal. My family has been in this business since the 1980s, I would say my greatest strength is my knowledge base and my ability to see the real estate and mortgage markets holistically.
Kevin Joyce, a licensed real estate and mortgage broker, owns QuestStar Mortgage & Joyce Realty. The company has offices in New York and New Jersey.