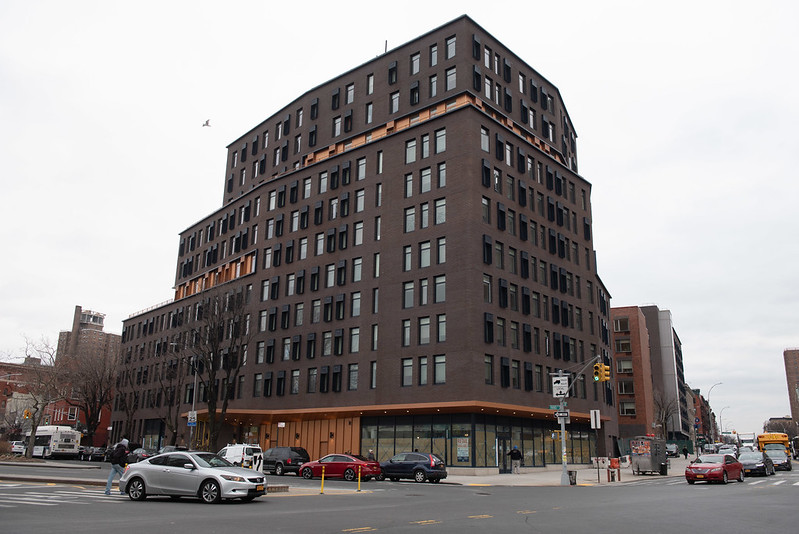 Housing (Photo: Michael Appleton / Mayor's Photo Office)
---
East Flatbush is a neighborhood rich in history, culture and architectural charm and cherished by our close-knit community. It was only a matter of time before everyone understood it. We are in a period of dramatic change as developers have set their sights on our region, as they have in dozens of New York neighborhoods, and black and Caribbean families are displaced. Seniors are particularly targeted by aggressive lawyers trying to buy their homes and many have been forced to accept in order to avoid foreclosure.
As a single mom and recent retiree, I am very familiar with these financial pressures, but I will not let them push me out of my home. When I needed a way to supplement my retirement income so I could pay the bills and stay in the neighborhood I love, I turned to Airbnb.
Home sharing brings a needed income to local residents by connecting us with people who want to visit New York, but can't afford the price of hotels in Midtown Manhattan. My guests always comment on how charming East Flatbush is and they are happy to visit authentic local restaurants and shops. Short term rentals uplift our entire community when visitors spend their money supporting our small businesses that would not otherwise benefit from the tourism economy, given the limited number of hotels in our area. On that note, Airbnbs allows visitors to stay close to their loved ones in East Flatbush.
Tourism has slowed down due to COVID-19, of course, but things are finally starting to turn around. Short-term rentals and the economic activity they generate will be even more important during our post-pandemic recovery. In East Flatbush, we have lost more friends and neighbors than many other communities, and we have suffered a worse economic blow. Our businesses risk being left behind as they have done so many times in the past.
When we start to see tourism pick up again, some elected officials are trying to slow us down. The city council is considering legislation it would severely restrict what I can do in my own home. I speak out against this bill because it places an unreasonable burden on New Yorkers like me and it would be incredibly damaging to our local economy. I went to city hall this month to tell members of city council why I am against this bill. There are many others like me who may be afraid to speak out.
There are a number of problems with this proposal. It requires all hosts to register with the city, even if they only rent part of their accommodation once. This makes an extremely confusing system even more complicated due to vague language that does not explain who qualifies for a permit, the availability of those permits, or even the process of obtaining a permit.
It also adds onerous barriers, including requiring the approval of an architect or engineer before you can accommodate guests. If someone turns to roommates because they can't afford their mortgage, how are they supposed to pay the cost of a personal inspection over $ 500? The bill also provides for massive fines of up to $ 15,000 for non-compliance. It is absolutely ridiculous. It would be impossible for most New Yorkers to pay that amount, and a law like this would force many people to leave their homes completely.
If tourists are ready to come back to our city, we must do all we can to encourage them. This means providing a range of options for places to stay at different prices and in different areas. Sharing the house is one way to ensure that the money that tourists bring in ends up in communities like mine in the outlying districts.
Instead of creating more barriers, city council should support both New Yorkers who depend on the extra income from roommates as well as small businesses who benefit from the tourism economy. Airbnb gives me financial security and it's good for my community. Don't take that away.
***
Victoria McLeod is an Airbnb host in Brooklyn.
***
Got an opinion piece or a Gotham Gazette submission? E-mail This e-mail address is protected from spam. You need JavaScript enabled to view it.