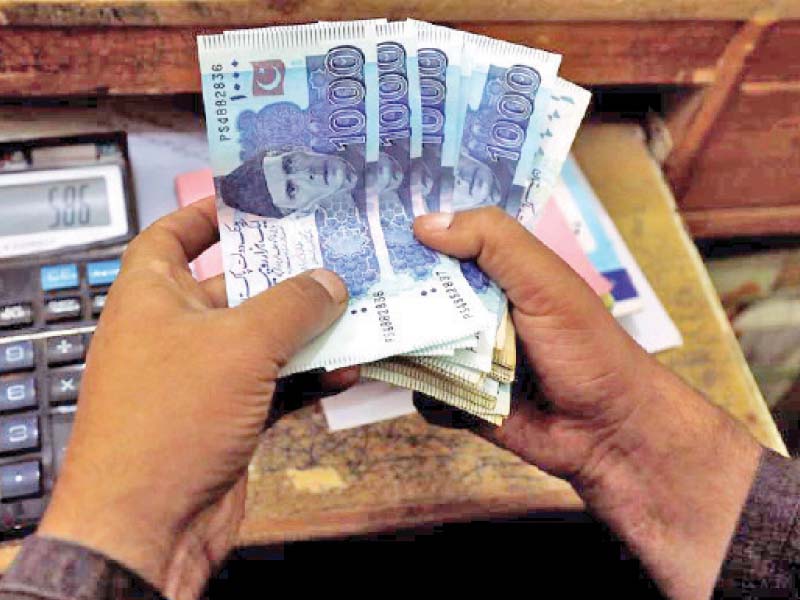 KARACHI:

Many private sector companies took out large loans in November 2021, suggesting that economic activities are growing despite a notable increase in the benchmark interest rate.
Companies that sell crude oil, cotton textiles, other textile products, rice and paddy, machinery imports, groceries and spices took out large loans in November compared to October .
On the other hand, other companies such as steel, cement, raw cotton, synthetic fabrics and ready-to-wear also continued to borrow more from banks, however, the growth in their outstanding loans remained. sluggish from month to month.
Total private sector loans increased 3 percent (or 178 billion rupees) to 6.05 trillion rupees in November, from 5.87 trillion rupees the previous month, according to the data released. updated by the State Bank of Pakistan (SBP).
"The pace of growth in private sector borrowing at 3% is normal," Tahir Abbas, head of research at Arif Habib Limited, said in an interview with The Express Tribune.
"Significant growth in borrowing from some sectors suggests that economic activities are picking up in Pakistan," he said.
Loans taken out by crude oil companies (oil and gas exploration companies) jumped 9.5% (or Rs5 billion) to Rs127 billion in November against Rs122 billion in October, according to the central bank.
Companies related to oil and gas exploration and marketing reported higher profits after crude oil prices hit multi-year highs of $ 86-87 per barrel in the international market.
"Rising international oil prices may have encouraged local crude oil companies to increase borrowing from banks to increase production," the analyst commented.
Loans from cotton textile segments and other textile segments increased by 11% and 7.6% month-over-month respectively to reach Rs 190 billion and Rs 177.4 billion in November, the central bank said.
Abbas said textiles were Pakistan's best performing sector as it had received large export orders since Covid-19 peaked in competing countries including China, India and Bangladesh. As a result, it increased its borrowing from banks to meet export orders.
Likewise, loans taken out by raw cotton companies increased by 2% (or Rs3 billion) to reach an outstanding amount of Rs150.6 billion in November after national cotton production peaked during the month.
Cotton production increased 44% to 7.2 million 155 kg bales in mid-December 2021.
Loans from rice and paddy companies climbed 24% (or Rs19.2 billion) to nearly Rs100 billion in November.
"The growth in loans from rice and paddy traders is seasonal as they pay their crops in the current month every year," the analyst said.
Loans for machines increased by 8% (or Rs4 billion) to reach nearly Rs50 billion in November. "Companies usually import machinery to increase production when economic activities expand," he said.
Bank loans to the grocery and spices segment soared 31% (or 2.4 billion rupees) to 10.2 billion rupees in November, from 7.8 billion rupees in October, according to data from the SBP.
Borrowings from cement and steel manufacturers have increased in the wake of ongoing construction activities in the country. However, growth has remained sluggish.
The central bank raised the benchmark interest rate by 1.5 percentage points to 8.75% in November, but the increase failed to slow overall growth in private sector borrowing.
He later raised the rate another percentage point to 9.75% in mid-December 2021. This increase is aimed at controlling high inflation and the current account deficit.
Posted in The Express Tribune, December 23e, 2021.
Like Business on Facebook, to follow @TribuneBiz on Twitter to stay informed and join the conversation.